The call for captains is up on the forum. Post there or email Rich (henry dot johnston+SL at gmail) to get your core on the list! Tell me your captains' names and your team name. Forum link here: https://www.afdc.com/forum/viewtopic.php?f=2&t=7681 Details: Be … More »
Fall League! It's happening! It'll be a lot of fun!
As a captain you have an immense effect on your team's experience. The AFDC would like to encourage all captains to provide a similar foundation while still applying their personal style. More »
Spin Ultimate is offering AFDC League members an offer of $20 per jersey for team orders. More »
Summer league draft is over. Players have been assigned to teams. Games start on Tuesday. You should be getting an email from your captain by then. More »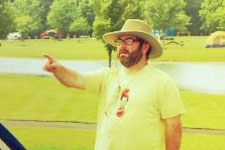 Summer League Commish Brian Lynch has finalized the details for this year's cores. More »
Goalty will now start at 6pm at Walker. Starting May 2nd, games will move to Candler. Please look to your captain for details.