Fall League! It's happening! It'll be a lot of fun!
As a captain you have an immense effect on your team's experience. The AFDC would like to encourage all captains to provide a similar foundation while still applying their personal style. More »
Spin Ultimate is offering AFDC League members an offer of $20 per jersey for team orders. More »
Summer league draft is over. Players have been assigned to teams. Games start on Tuesday. You should be getting an email from your captain by then. More »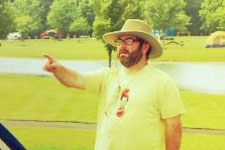 Summer League Commish Brian Lynch has finalized the details for this year's cores. More »
Goalty will now start at 6pm at Walker. Starting May 2nd, games will move to Candler. Please look to your captain for details.
Spring League is back! League will be played on Saturdays beginning March 17th through May 5th. End of Season will be played on May 12th. Registration will begin February 24th. More »