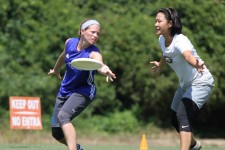 SL2017! What's staying the same: (tldr: almost everything) We're still going to play 4/3 1 Female and 1 Male captain per team (captains of both genders required for cores to be submitted) 14 men and 8+ women per team 24 teams … More »
Want to see how SotG and high-level competition go hand-in-hand? Riot stars speak on how giving and receiving critiques in Spirit Circles has elevated their game at the 2014 Worlds Spirit of the Game Conference in Lecco.
It's time! As part of the AFDC's ongoing commitment to fostering SotG, we're starting a full Spirit Ranking system (including Spirit Awards!) for regular season, MST, and EOST.
With Spring League EOS and the Hustle's home opener rapidly approaching, it's time to polish our wit and prepare our best heckling game! But when does heckling cross the line from delightful bonding to destructive taunting?
Here are all the details you need to know for 2015 Coed Summer League in one easy blog post!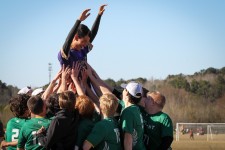 It's Spring League time, and Spirit Circles are here! Spirit Circles promote the growth of the Spirit of the Game by giving each team a chance to reflect on their match. But what is Spirit of the Game? It might not … More »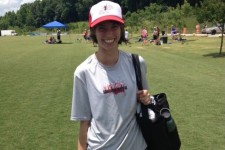 We are happy to announce the creation of a new Spirit Chair position on the Board of Directors! As our first Spirit Chair, the ever exuberant Cat Prueitt will work to promote a deeper understanding and more robust employment of … More »