Update 12/14/15: Hurry! Reserve your space for the College/Adult tourney. Note: You will be registering in the Juniors registration system which is different than the normal adult AFDC registration system. The middle school and high school divisions are full, but … More »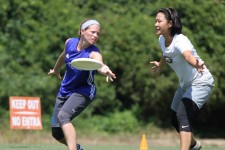 Women's league is back! Registration: Opens September 15th and closes October 5th. When: October 11th – November 22nd Where: Boulevard Crossing, 3pm – 5pm EoS: Sunday, December 6th Girl's Junior League We are excited to announce that for the first year ever, … More »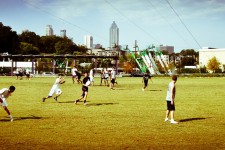 Thanks to the continued ground swell for ultimate in the Atlanta community and because of wonderful volunteers like Anita Summers, George Li, and others, the AFDC is proudly sending FOUR teams to compete this weekend at the USA Ultimate Youth Club … More »
Dear Ultimate friends and players: Wednesday, 12/17 is the LAST DAY to register for the 2nd annual  AFDC 12 Days Juniors Mini Hat Tournament Youth Fundraiser and Can Drive!! There are still spots available so don't be left on the sidelines!
The City of Atlanta, Department of Parks and Recreation has invited the AFDC to help with summer teen camps this year, from June 2 to July 31. We are rounding up interested AFDC'ers who'd like to lead 1 to 2 … More »
Here's a word from AFDC's Juniors Director, George Li, on Youth Spring League, AFDC YCC tryouts, and USAU's Junior National Team tryouts.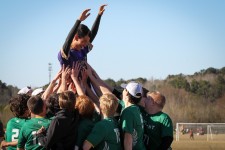 Juniors and College Terminus happened this past March. Here are the results of those tournaments and some highlight shots taken by none other than Christina Schmidt.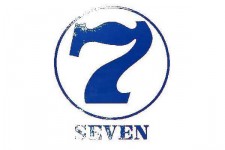 The name George Li may not ring a bell to many of you, but he's an invaluable member of the AFDC Board. He's the one working behind the scenes, heading up the committee that's responsible for inspiring and motivating the … More »
Hello Everyone! Start spreading the word–registration is open for SUA 2014. Head on over to http://www.spinultimateacademy.com for info and forms.
Interested in becoming a leader in Atlanta ultimate? Perhaps you already are, but want to learn the techniques and skills to become more effective. Well count your lucky stars, because AFDC is sponsoring 10 coaches for the upcoming USAU Level … More »