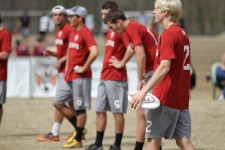 Hey everyone! Michelle VanHandel is stepping down as TD of our annual college tournament. She has done a great job over the last few years while dealing with the tumultuous Spring season in Atlanta. Many thanks to a job well … More »
The AFDC is proud to announce College Terminus!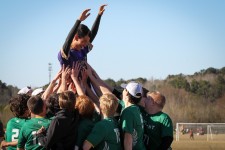 Juniors and College Terminus happened this past March. Here are the results of those tournaments and some highlight shots taken by none other than Christina Schmidt.
(Update 5/24): Win Free Tickets. The NexGen Ultimate Tour returns to Atlanta this summer for another match up against Atlanta's elite club team Chain Lightning. The NexGen Ultimate Tour brings together 15 of the best college ultimate players from around the country … More »
Nexgen game summary video posted.
Congratulations to Georgia Tech Tribe on earning a bid to College Nationals!
Atlanta was named the location for the 2012 USAU southeast college regionals. They will be held May 5-6 at GSP More »