2023 Club Terminus Thank you to all the teams who participated in our annual club tournament this year – It was a BLAST! Three divisions, 32 teams, and two FULL days of competition! Champions Women's Division: OZONE Local team! Claiming … More »
It is almost time! Terminus is this weekend, July 8-9th! Food Trucks, Ultimate, Spin merch, tourney party, and lots of fun… Recipe for a FANTASTIC weekend! Come on out to support local and travel teams as they battle it out … More »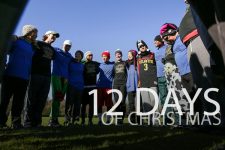 Grab your hat and get on the field! Our annual 12 Days of Christmas takes place at Georgia Soccer Park on December 8th and 9th. More »
Our popular 12 Days of Christmas hat tournament is coming soon! More »
The 12 Days of Christmas Hat Tournament is quickly approaching! Much. Excite. Check out the 12 Days Tournament page at https://www.afdc.com/12days/ for all the details. Important dates to know: 12 Days of Christmas Hat Tournament: Dec 10th and 11th Fancy Pants Dance Party: Saturday, … More »
Support Atlanta Ultimate by coming out to ATL Classic! After cheering on your local open and mixed teams, stick around to enjoy an Ozone v. Phoenix showcase game and beer garden, as well as a free girls clinic.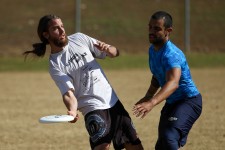 Since SNL didn't happen this year due to fields, we're creating SLAM (Sunday Late Afternoon Mini)! In the future this will be a league, but with the late start, we're just doing a one-day tournament this year. We're also bringing … More »
The AFDC is proud to announce College Terminus!
Olay! Twenty-two teams duked it out at the very hot Midseason Tournament of Summer League 2014. When all the playing, drinking, cheering, heckling, shot camming, and wine bag tagging was over though, only one team reigned supreme.
The AFDC is proud to announce that Atlanta will be hosting the 2014 Southeastern Club Regional tournament September 27-28th.