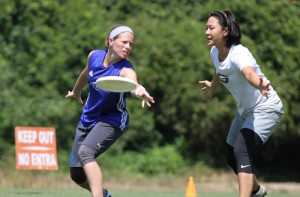 Women's league is back!
Registration: Opens September 15th and closes October 5th.
When: October 11th – November 22nd
Where: Boulevard Crossing, 3pm – 5pm
EoS: Sunday, December 6th
Girl's Junior League
We are excited to announce that for the first year ever, there will also be a girl's junior league! Girls that sign up for Women's League are automatically qualified for the junior league and don't have to pay extra money. Games will take place from 2pm-3pm each day before Women's League at Boulevard Crossing.
What does this mean exactly? That girls get to meet and play against other girls in the city before playing with all the great women that Atlanta Ultimate has to offer! At no extra charge (if they also sign up for Women's League)! Just make sure you mention that you're playing in both leagues in the Notes section when you sign up.