The Youth Club Championships is the premier national event for youth teams around the United States lasting Friday, August 12th through Sunday, August 14th. With a staggering 76 teams in five divisions in attendance, YCCs isn't just the top event … More »
The AFDC is proud to announce that Atlanta will be hosting the 2014 Southeastern Club Regional tournament September 27-28th.
Chris is has been selected as a finalist for the USAU HOF. From the finalists, up to 5 individuals will be selected for induction into the Hall of Fame by the Voting Committee. Please click here to help.
The AFDC sent teams in two divisions to the ninth annual USA Ultimate Youth Club Championships (YCC) in Blaine, MN (Aug 10-11). The YCC tournament serves as the National championship tournament among the country's best youth leagues. This year, the … More »
The AFDC is proud to announce USAU has selected Club Terminus to host the Pro-Elite Flight Challenge as part of the 2013 Triple Crown Tour, July 20-21 2013 at GSP.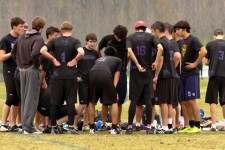 A variety of volunteers are needed to help out at College terminus this year. Click for deets. More »
Atlanta was named the location for the 2012 USAU southeast college regionals. They will be held May 5-6 at GSP More »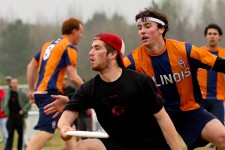 The AFDC is once again proud to announce that we are hosting College Terminus in Atlanta.  The tournament will be held at  Georgia Soccer Park on March 24-25. VOLUNTEERS:  USA Ultimate will be hosting an observers clinic during College Terminus.  This is … More »
Want to be trained to be a USAU observer? Training will be held at this year's College Terminus.  This certification will allow you to observe college and club events. Anyone interested in being trained as a USAU observer please register … More »