Due to updated local public health guidance, we are suspending league play until further notice. We look forward to resuming play as soon as is safe and practical.
In short, no Fall leagues, but we're hoping to find folks to help us build the future of the AFDC. More »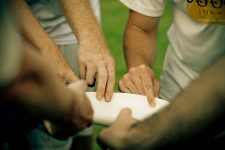 It's been a little over a month since we suspended activities and with recent changes in Georgia, we wanted to check-in with everyone again to provide another comprehensive update. More »
Due to the changing response to COVID-19 by the nation, state, and local governments, we are suspending all Summer League planning until further notice. More »
You've probably seen a lot of communications like this recently, but we wanted to gather AFDC's response to all things COVID-19 in one place.