Archives:
12 Days of Christmas
The rumors are true! 12 Days is making its triumphant return! We are stoked to be bringing back Atlanta's favorite hat tournament. Hat tournaments are great ways to play with folks you wouldn't normally have the chance to in standard … More »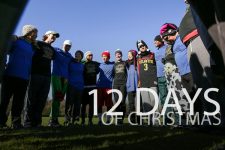 Join us for our 12 Days Hat Tournament and help support Atlanta's youth ultimate players! We've been rained out the past few years, but that's not holding us back from having a good time and getting back out there.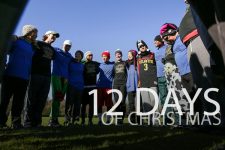 Grab your hat and get on the field! Our annual 12 Days of Christmas takes place at Georgia Soccer Park on December 8th and 9th. More »
Our popular 12 Days of Christmas hat tournament is coming soon! More »
The 12 Days of Christmas Hat Tournament is quickly approaching! Much. Excite. Check out the 12 Days Tournament page at https://www.afdc.com/12days/ for all the details. Important dates to know: 12 Days of Christmas Hat Tournament: Dec 10th and 11th Fancy Pants Dance Party: Saturday, … More »
The AFDC Grants' Second Annual Fancy Pants Dance Party was a huge success! In an organization where Spin gear and Under Armor is as dressy as it gets, it's fantastic to see everyone dressed to impress one night of the … More »
It's time for the second annual AFDC Grants Fancy Pants Dance! So get ready to shake your groove thang with your frisbee peeps, and support youth and college ultimate while you're at it.