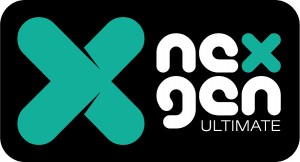 Nexgen game summary video posted.
(8/14 Update): Nexgen has put up some video. Romey sighting.  http://www.nexgentour.com/games/nexgen-vs-chain-lightning-2
(8/8 Update): Game rescheduled due to lightning (!) to Thursday Aug 9th @ 6:30pm @ Emory's Candler fields -900 Peavine Creek Drive. Start time is approximately 6:45 pm. Bring your own chair and bug spray.
If you haven't already heard, Chain Lightning is going to be playing against NexGen on August 8th at the Emory Stadium. Here is the Facebook page with more details:
https://www.facebook.com/events/123769481101303/
WHEN: August 8th, 2012 @ 7:30pm
WHERE: Woodruff P.E. Center at Emory University 300 Eagle Row, Druid Hills, GA 30322
The NexGen All-Stars will be rolling into town August 8th to take on the hometown team, Chain Lightning. Last year, Piedmont park played host to a fantastic match-up that ended 17-15 in favor of Chain. Plenty of big plays, great throws, and exciting match-ups are sure to take place at this event. Come out and support Atlanta Ultimate and the NexGen tour!
Admission is $8 for adults, $5 for students at Emory Soccer Stadium.
For more info be sure to check out:
http://www.chainlightning.org
http://www.nexgentour.com
We'd love to have as much of the Atlanta ultimate community out there supporting Chain in there battle against NexGen. So far, NexGen has only lost one game of their countrywide tour as they are 6-1. Chain is looking forward to the competition, and we hope to see you there!!!