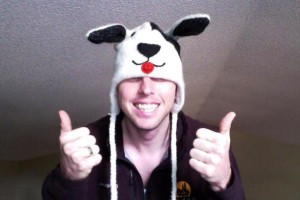 It's only two days before the tourney and you're probably freaking out because you haven't heard any details. Here they are.
Friday Check-In/Party: The party starts at 8PM at Manuel's Tavern. The past two years we have been in the Eagle's Nest. Not this year. We're going to be in a corner somewhere. Look for a gingery afro with a bunch of Spin jerseys and pitchers of beer nearby. Jersey sizes are on a first come, first serve basis so come to the party if you really want that one XL. Come have some drinks, hang out, and grab some tables nearby.
Teams and Schedule: These will be available at the party on Friday as well as posted on the web Friday evening. I will post the link on the forum. We're on fields 1 and 4 this weekend at the Georgia Soccer Park. Remember to bring $1 for parking each day. First round starts at 9 Saturday and at 10 on Sunday. Check the schedule to see if you have a first round bye or you'll show up early to stand around in what the weatherologists predict will be Fall weather.
Blind Bet: This is entirely optional. Someone at check-in will be collecting $5. Bet on which team you think will win it all. Split the pot with like minded folk.
Canned Food Drive: We will be collecting canned goods at the party as well as at the fields on Saturday. All items are accepted but as a reminder here's a list of priority items below. Whoever brings the most cans will get to decide between 1) trading two players and 2) being the third baking competition judge. The other prize goes to second. Ties go to whoever donates first.
Peanut butter (plastic container preferred)
Jelly (plastic container preferred)
Canned tuna
Canned chicken or other meats
Pasta sauce
Shelf stable milk (powdered or boxed)
Non-perishable juice (orange and apple preferred)
Snacks
Condiments in single serve packs
Can openers
Baking Competition: This will be happening between round 3 and 4 on Saturday. Your judges are Matt Thompson, Amy Salley, and one of the top two can donators. However, there will also be a fan favorite. To try entries, you must donate a canned good per item or $1 per item. Proceeds will go to Intown Collaborative Ministries' food bank.
Please email me know if you plan on entering for planning purposes. I currently have around 6-7 entries thus far and more competition is always better. If you're concerned regarding how much to make, don't be. Shoot for small bites like a quarter of a cookie or muffin unless you're really excited and want to make a lot of something. Categories are below!
Cookie
Cake/pie
Brunch (muffins/bread/etc)
Non-chocolate/misc.
Turfs or Cleats: The other thing you really care about. Bring turfs this weekend. If you do not have turfs, please wear tennis shoes. Cleats are not allowed.
Hat Rules: These are pretty straightforward. When in doubt, use rule 7.
Hat possession is more or less equivalent to disc possession. On offense you have to have both in order to retain possession of the disc.
If your hat is off (or comes off) while having possession of the disc (including making a catch) on offense, then it is a turnover.
If your hat comes off (on defense) while making a D and catching the disc, then:

If your hat comes off because of contact with the ground or the offensive player, then you can put your hat on and continue.
Otherwise, it is a turnover, and goes back to the offense.
However, if you throw the disc (because you are now offense) before putting on your hat, then it is a turnover at the point on the field that the disc was thrown.

Definition of Hat Possession: While catching, as long as the hat didn't hit the ground while it was off your head, it was not a turnover. (In order to be a turnover, the hat has to come off and hit the ground. If it comes off and you catch it or trap it without dropping the disc it is not a turn.) But you have to put the hat back on your head properly before throwing, or it was a turnover.
If you are wearing multiple hats, each of them is individually covered by the hat rule. So, if any one comes off, it is counted as your hat coming off. You don't get to claim that if at least one stays on, your 'hat' is still on.

Headbands and visors are not hats.

Any disagreement about rules or whether a hat actually hit the ground should be handled like any other unresolved situation: send the disc back to the last place it was uncontested.
Big thanks to David Leedle for this year's jersey design.