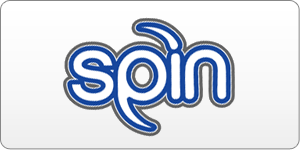 UPDATED with Design and Voting information. This year Spin is sponsoring a Terminus logo design contest.
(Update 1/31/2013): There are six designs to choose from. Go to our facebook page to vote or vote by email by sending an email to tourneys@spinultimate.com with Terminus Contest in the subject line. Voting will run until Wednesday Feb 6th.
Submitted by: Jake Dangler
Submitted by: David Leedle
Submitted by: Victor Pria
Submitted by: Matt Berry
Submitted by: Vinny McCrink
Submitted by: Alex Weisel
______________________________________________
Spin will once again be providing tourney gear for College and Juniors Terminus. College is March 23-24 and Juniors is April 20-21.
This year, we're sponsoring a Terminus logo design contest. Here's how it works:
* Submit a design by Jan 25
* We'll post entries on facebook and have online voting on the AFDC facebook page.
* The design with the most votes wins.
The winning designer receives 2 Terminus discs, a Terminus jersey or pair of shorts, and $150 cash.
Everyone who submits a design will receive a free disc.
Here's how to submit a design:

* Designs need to be 2 colors and mention "Terminus 2013" and "Atlanta, GA"
* Designs must be submitted in a high resolution, vector format, preferably as an Adobe Illustrator file. Sorry, but we cannot accept JPGs, PNGs, or similar non-vector formats.
* Designs MUST comply with Discraft's art requirements. Here are their guidelines. These must be adhered to.
http://discraft.com/art.html. Discraft's specs can be very confusing, so if you have any questions, feel free to email us: tourneys@spinultimate.com and we'll answer your questions.
* Submit your design to tourneys@spinultimate.com
* Deadline: Friday January 25th at 5:00pm

Thanks!
Dan