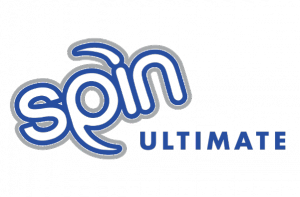 AFDC Summer League Deals from Spin
Once again, Spin is offering Summer League jersey deals just for AFDC.
With our recent merger with VC Ultimate, we have a new line of jerseys that's simply the best performing and most comfortable Ultimate jersey you can find anywhere.  And as before, we'll have great league deals on Bro Tanks and Reversible Tanks:
Jersey with 1 color design: $25

Bro Tank with 1 color design: $25

Reversible Tank with 1 color design on both fronts: $22.75
Visit our site for color availability
* Since we're still building up our stock of jerseys, we will have a somewhat narrower range of jersey color options this summer.  Email us for availability.
* Additional colors are $2.50 each.
* Additional design locations are $3.75 each (e.g. a 2nd 1 color logo on the back)
Other Jersey Options
In love with our old Apex jerseys?  We can still offer a very similar style of jersey in most of the colors we had previously.  These jerseys don't have the same premium fabric and construction as our new line, but availability and turnaround might be better suited for what your team needs.
Cooling Crew Jersey with a 1 color design: $16

Email diana@vcspin.com to get things rolling!