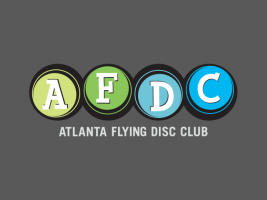 You've probably seen a lot of communications like this recently, but we wanted to gather AFDC's response to all things COVID-19 in one place.
First & foremost, we hope everyone is staying safe and following best practices to keep the community safe as well. We have currently suspended all activities in response to the evolving situation, including all games, leagues, events & meetings. While there is no specific end-date at this time, we're continually evaluating the situation in hopes of returning as soon as safely possible and will communicate updates as we have them.
Adult leagues have been cancelled for the season: 
Spring Ultimate
Cobb County Spring Ultimate
Spring Goaltimate
Please contact your captains and commissioners for more information about the cancellations.
Registration for up-coming leagues will be on hold until we have a more firm understanding of when safe play may resume.
AFDC Juniors events have been postponed. AFDC Juniors is an affiliate of USA Ultimate (USAU) which, in alignment with CDC guidelines, has postponed all sanctioned activity through May 10th, 2020. This effectively means we cannot host any events until this time at the earliest and that the 2020 season is over.
We are exploring options to host some sort of tournament after May 10th, however given the many variables associated with this we think it's best to consider the season over. If we're able to play after May 10th that will be a bonus, but this seems to be more realistic than expecting the season to resume in full at any point this year.
We are extremely disappointed by the current situation and saddened for all our participants: whether it's seniors who will miss their final season or younger players who are missing out on a year of development and camaraderie.
Sincerely,
Your AFDC Board