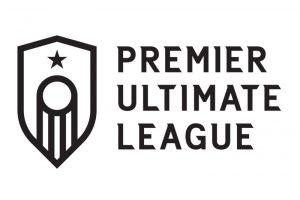 The first ever Premier Ultimate League (PUL) championship is this weekend! For those who are unfamiliar, the PUL is an international non-profit organization that strives to achieve equity in the sport of ultimate through myriad ways, but one of them is to showcase elite women's ultimate from across the world!
The Atlanta Flying Disc Club is co-sponsoring a tailgate before the first game of the championship weekend and subsidizing general admission tickets to AFDC Summer League participants at a reduced price – $10 for the whole weekend! Just share that you're with AFDC Summer League at the ticket booth to take part of this great deal.
Both semifinals games take place Friday with the finals and league awards ceremony taking place on Saturday. Atlanta's own Soul will be playing in the second semifinals game taking on Revolution from Colombia (the country!). Come cheer on our local pros
Where

: Silverbacks Stadium

When

: June 28
Tailgate starts at 4:30 – check out the Facebook event
First semi's game starts at 6:00 (New York Gridlock vs Raleigh Radiance)
Second semi's game starts at 8:30 (Atlanta Soul vs Colombia Revolution)
There will be free food and a keg for Summer League participants! Don't sweat it if you cannot make the first game, there will be plenty of time to step out for a drink or a snack. Please feel free to bring any tailgate games or other activities / items you'd like to share!
The Afterparty!
PUL finals will be back at Silverbacks Stadium on Saturday at 12:30 for anyone not playing in MST. To help celebrate ultimate and the end of this inaugural season, there will be an afterparty with dancing and mingling with your favorite PUL players.
For Summer League participants, we expect MST games to be done around 4:00, so you should have plenty of time to freshen up and head on over. There will again be an AFDC subsidy to make things cheaper – $4 fancy beers & $5 rose drafts.
Where

: Venkman's in O4W

When

: doors at 7:00pm
How often to you get to party with professional athletes?!