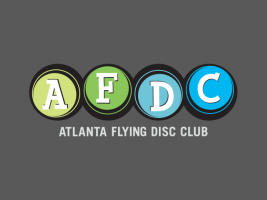 AFDC Diversity & Inclusion Announcement:
AFDC wants to take initiative in improving diversity and inclusion in the Atlanta ultimate community. Thus, we are proud to officially announce the creation of a new diversity and inclusion committee!
The committee will be led by community leaders focused on creating more equitable opportunities so ultimate is more accessible to people of all socioeconomic and racial backgrounds. Josh T. Feng has been appointed as the chair of the committee. He has shown a commitment to increasing socioeconomic and racial diversity in ultimate. Josh founded the Wesley Ultimate team, an active predominantly minority youth ultimate team in the Atlanta metro area, and has experience at the highest levels as both a player and coach.
Joining Josh on the committee will be Shanye Crawford, Lauren Lee, and Devin Cox.
Additionally, we are looking to fill two additional spots on the committee. We are looking for people dedicated to helping make ultimate more diverse and accessible for people of all backgrounds. If you are interested, please apply here. People of all races, backgrounds, and ultimate experience / skill sets are encouraged to apply.
POC Game Announcement:
As the diversity & inclusion committee's first major initiative, AFDC would like to announce, in partnership with the Atlanta Hustle and the Atlanta Soul, we'll be hosting a person of color showcase game!
The goal of the game is to bring awareness about the socioeconomic and racial inequity of the sport of ultimate. The game will highlight the most talented players of color from the Atlanta area and expose the sport to those outside of our community encouraging more people of color to play ultimate.
The exhibition game, which will also be live-streamed by the Atlanta Hustle, will take place on Saturday, June 22nd at St Pius X. Please mark your calendars and save the date. Rosters and more specific details about the game coming soon!