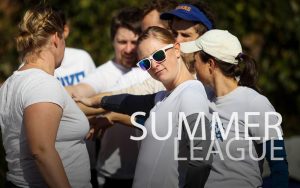 Looking for a low-commitment ultimate frisbee option for the summer? Then keep reading!


Brand NEW for 2019, AFDC is introducing an experimental pick up list for Summer League. Picks ups will be used week to week to help fill out team rosters when there are absences. This list will apply to regular season games on Tuesday & Thursday nights as well as our two weekend tournaments: MST (6/29-30) & EoS (8/3-4). All players will have the possibility to play with any team, so this is a great way to meet new players!
Cost

: $5, non refundable

How to sign-up

: Register for the Pick Up List on our leagues site 
Don't delay! The list is capped at 30 women & 30 men.